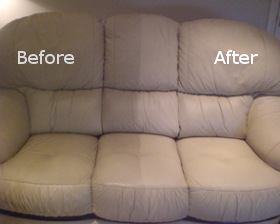 Throughout the years upholstered furniture tends to wear out very easily. Its colours starts to fade, its fabric gets dirty because of dust, stains, food crumbs, germs, pollen and other factors. Even though you try to keep it dirt-free and fresh, it is impossible if you use it every day. You want to invite your friends over for dinner but you are concerned that your furniture does not look at its best? You do not have to put up with that. You can make a difference right now by hiring our professional upholstery cleaning service.
We work in London and we provide you with a faster, healthier and deeper clean of your precious belongings without the use of chemicals so that you can enjoy your time on the sofa or in the armchair and spend the evenings with friends. Your upholstery will be like brand new: refreshed and revitalised.
Upholstery Cleaning Services
Prices
Armchair
£20

£18

Two Seat Sofa
£35

£30

Three Seat Sofa
£50

£40
The best part about our cleaning methods is that your items will be treated with non-toxic products and will dry fast, allowing you to enjoy them as soon as possible. We use completely natural solutions and this is the reason why our cleaning sessions are so environment-friendly and safe for you and your pets. What's more, since they do not contain any detergents or soaps, they will not leave a white film or residue to your upholstery. In fact our service is so good that it will extend the life your upholstered items and will help you give your mind a rest at evenings.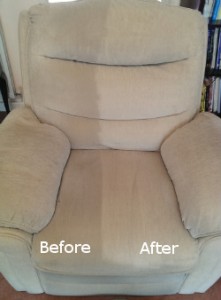 Our technicians are experienced and they have cleaned hundreds of upholstered belongings so far, giving customers what they want, when they want at a price that is acceptable. They work with constant attention to detail. Before they decide what products and machines to use on your furniture, they examine each item, the levels of dirt and stains. They take into consideration the type of textiles and what solutions are best for them. Here at our company we use our own formulas, specially developed for our one of a kind service. This is why we are so convinced that our products are chemical-free and environment-friendly. And hence we can assure you that our cleaning program will not harm you or your family in any way.
In contrast to many other cleaning providers who use harsh chemicals to eliminate dirt, our agency is dedicated to providing a healthy balance at home. We make sure all furniture is deep cleaned in compliance with clients' requirements and desires. To make things even better, we provide our service 24 hours, seven days a week. We can be there whenever you need us, at a time that suits you and your busy schedule best. We promise to make your furniture bright, revitalised and deodorised in no time so you can use it soon after the service is over. You can rely on us to make all this happen. Find us in London. We will be happy to give you a helping hand in upholstery cleaning.