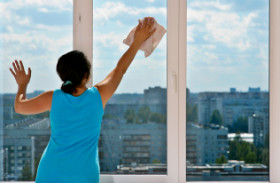 If you want your flat to be cleaned by experts who know how to make it spick and span, then it makes sense to call us and book a flat cleaning procedure that will take place once a week or once in two weeks. Our maids wouldn't mind following your directions but you have another, more convenient option - make a list of cleaning procedures, leave a key for your flat and let our cleaners make every dirty spot perfectly clean. What are you waiting for - the low prices and the round the clock availability is valid for the London area only.
How many times you were tempted to go out and have fun with your friends but the only obstacle was the mess at home. You knew that if you neglect it and don't do the cleaning now, you won't have any other chance until your next day off. Book a flat cleaning service with us and we will do all the cleaning for you. You don't have to worry about the dirty floor, the laundry, the greasy oven or the germy bathroom tiles. You can find our low-cost flat cleaning services in the area of London seven days a week.
Domestic Cleaning Services
Prices
Regular Domestic Cleaning
£16

£14

One Off Domestic Cleaning
£18

£16

Deep, Spring Cleaning
£20

£18
Flat Cleaning Services - London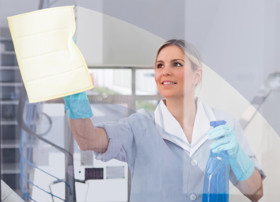 If you hate spending your free time with rubber gloves on and walking around the flat with a bucket full of cleaning detergents and sponges, then you need our professional flat cleaning service. The maids we employ are not going to waste their time - as soon as they enter your home, they will start cleaning and tidying up and in two or three hours, every dirty spot will be eliminated. They work with flexible schedule seven days a week in the area of London. Get in touch with an operator and get an unbeatable free quote now.
How many times have you hastily cleaned your flat because your friends just called and said that they are close to your home and they will come over? We know that you are too busy to do the flat cleaning on your own but now you can have it neat and clean all the time. Call us now and book a flat cleaning service with us. What we offer to the London residents is the combination of cost-effective cleaning procedure, friendly cleaners and availability seven days a week, even during the holidays. This appealing offer is valid for a limited period of time only.